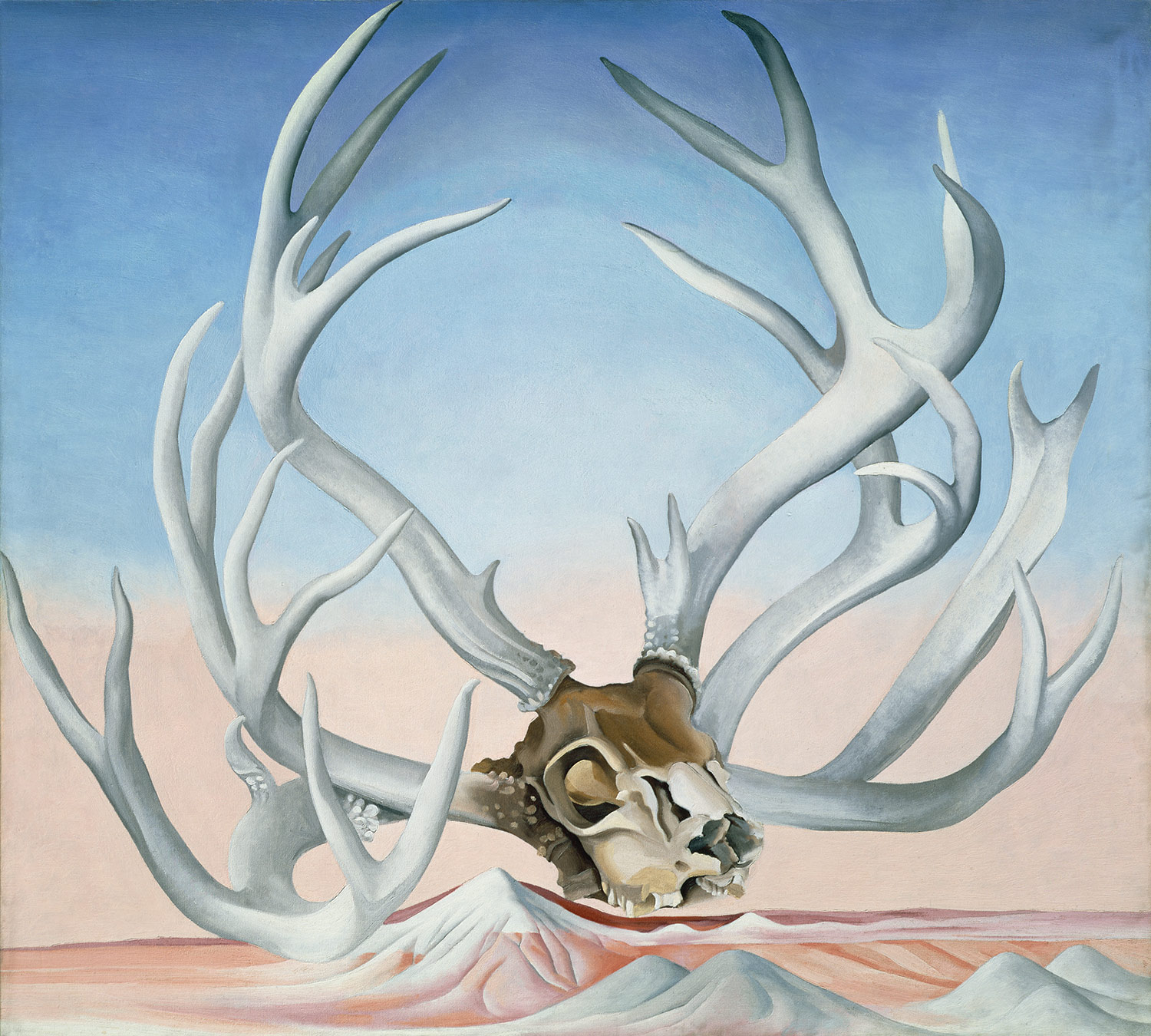 From the Faraway Nearby
The painting depicts a deers head floating over the Arizona desert,
and is by Georgia O'Keeffe an American modernist painter born in 1887 who is know for her large format paintings of flowers. It is one of a series of similar paintings featuring animal bones and desert landscapes.
In 1932 O'Keeffe suffered from a nervous breakdown and didn't paint for a year, after this she went to New Mexico for a source of inspiration.
The painting was inspired by a camping trip to Arizona with photographer Ansel Adams and was originally titled Deer's Horns, Near Cameron, the more abstract title From the Faraway Nearby seems to represents the different perspectives of the landscape and the skull.
The similar colours of the desert and the bones compliment each other and they seem to blend together in spite of, the unusual composition of the painting where the skull seems to be balanced on the mountains despite its unrealistic size.
The west was known as a wilderness and the painting shows that some Areas of America are still not habitable. There are no animals or plants; which is interesting considering that O'Keeffe is known for her paintings of flowers, but she seems to find the lack of life comforting as she was known for drawing inspiration from isolation and described the landscape as having "a beautiful, untouched lonely-feeling".